About our Visa consulting
WEMS is study abroad visa consulting firm that provides advice on matters pertaining to study visa.
Worldwide Education & Migration Services (WEMS), incorporated on December 22, 2016, is a Consultancy firm. The founder of the company is Mohammed Saifur Rahman. The reason behind developing this organization is to help students who want to go abroad for higher study, as well as to help them choose the right course, giving them an idea about the culture, lifestyle and other necessary information and also providing information about the accommodation after reaching there.
Worldwide Education & Migration Services ensure students to achieve their dreams to study worldwide. Though it's not a long journey, we have owned the trust of many and also have some great achievements in our bucket. From the very beginning, we are successfully working with international universities and colleges. WEMS have become one of the highly reputed consultancy organizations all over Bangladesh. The portfolio of WEMS's services is further recognized by its government-approved license. We also have a licensed branch office in Perth, Australia. We are a gold certified member of Uniagents. We are also a member of Foreign Admission & Career Development Consultants Association of Bangladesh (FACD-CAB).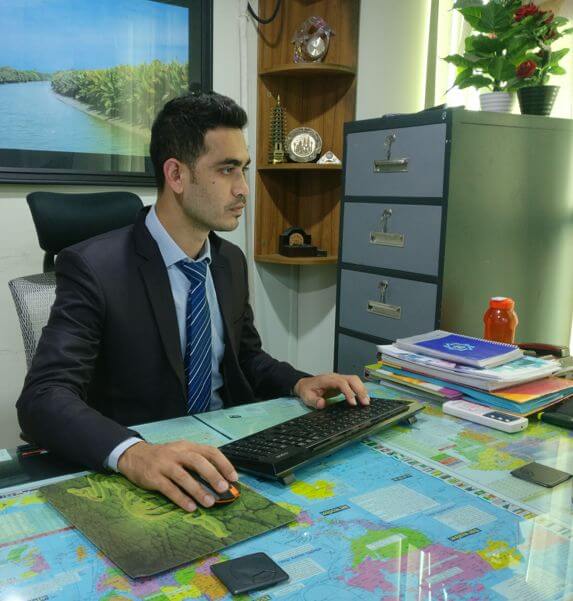 Our Mission
Students, who want to study abroad for their higher study and qualified themselves as well as build up their international career, established them as a strong and most valuable person in the society.
Our Vision
Now a days there are many options to study abroad and build an international career. So, the student needs to make a proper plan, implementation and hard work to achieve the goal. Our plan is to help them to achieve their educational goal and guide the students who cannot decide what to do in their carrier and where to go for further education.
Our Infrastructure
The founder of the company is Mohammed Saifur Rahman. As well as, the company have total ten employees those are taking care different sectors, one Chief Operating Officer, one Manager, one Accountant, three Consultant, one IT Specialist, One Marketing Executive, one Receptionist and one Office Assistant.
Why WEMS?
We are a government approved license organization and we have the expertise to prepare your application and complex documentation as required by the law of that particular country to make your dream successful. A student can leave all of his/ her headaches to us regarding application, documentation for embassy and hope for a better future within a short time-span. Our payment plan always goes in terms of students' affordability.
50000
in scholarship awards
Meet Our Founder
Meet the founder and CEO of WEMS. Who has dedicated his life for this organization.
Working Together, We Can Help
Want to join with us? To achieve your goals. Let us help you.