APU - STUDY IN MALAYSIA - VIRTUAL INFO DAY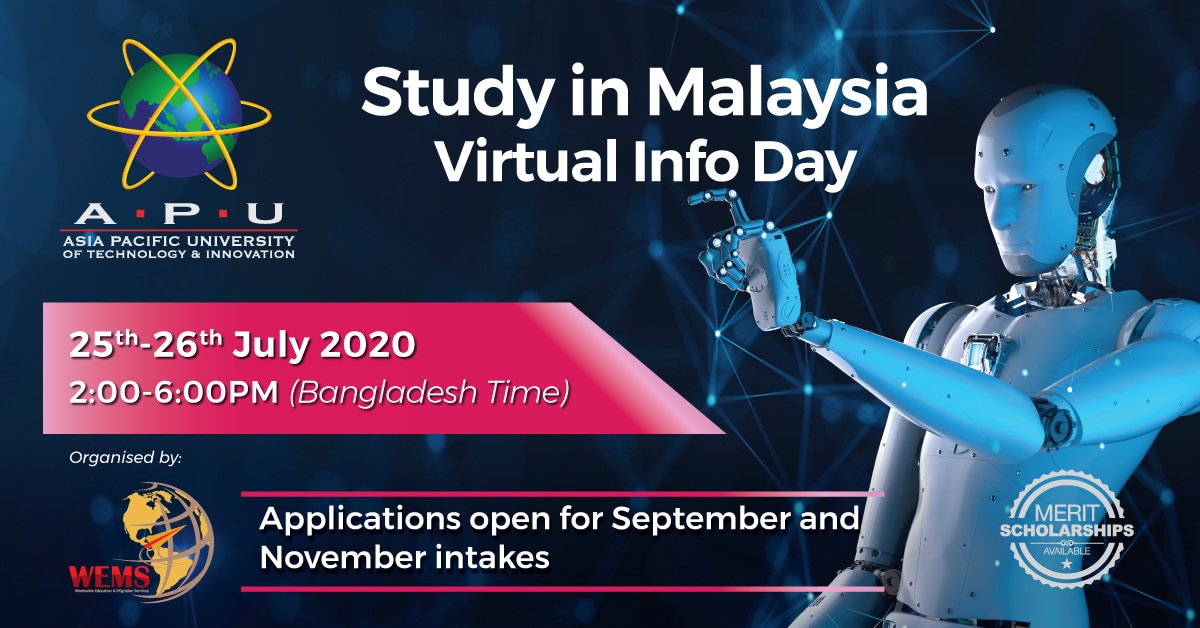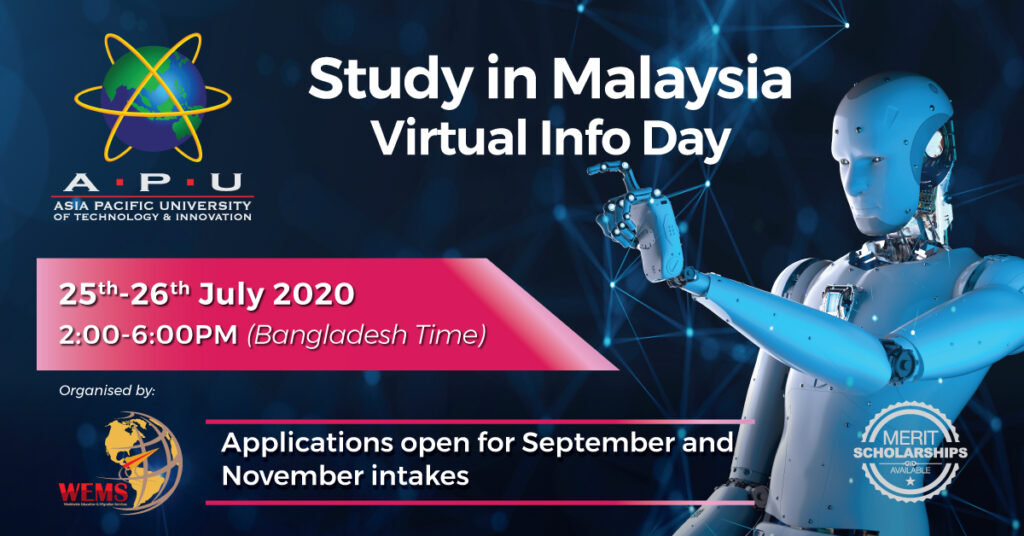 Join us at our Virtual Info Day to discuss more about your career opportunities and admission procedures

This session will be a great opportunity for you to discuss on your career path and plans, so that we can guide you towards the right direction in terms of Academic programmes and Degree pathways. We will be answering your questions on our courses, admission & registration procedures, facilities, resources, student life, recreational activities and a lot more about the University.
More than 12,000 Students from over 130 Countries – Why not YOU?
The complete listing and details of our programmes can be seen on our website at www.apu.edu.my
Looking forward to see you at this APU Virtual Info Day and assist you for a career oriented degree with us at APU – Malaysia!
Book an appointment through the form below.
Be Courageous, Be Visionary. Be Daring. Choose APU