The UK is one of the world's leading destinations to study higher education from Bangladesh with more than 500,000 international students enrolling each year. UK higher education degrees and qualifications are recognized by employers and academics worldwide. Going to university in the UK is a great way to expand one's knowledge. And to achieve you need to know the Complete Process of Study in the UK from Bangladesh.
Students get the opportunity to develop the skills, knowledge, critical thinking, and connections to drive forward their careers. Every qualified student can apply if they fulfill UK Universities requirement In case applicant is under 18 then they have to get permission from their parent or guardian. The student will get plenty of support at university, and a chance to experience a great student lifestyle. That's why the UK is the first choice for Bangladeshi students. Complete Process of Study in the UK from Bangladesh is explained below.
Complete Process of Study in the UK from Bangladesh step-by-step:
If you are determined and committed to study in UK, you must be aware of the following steps: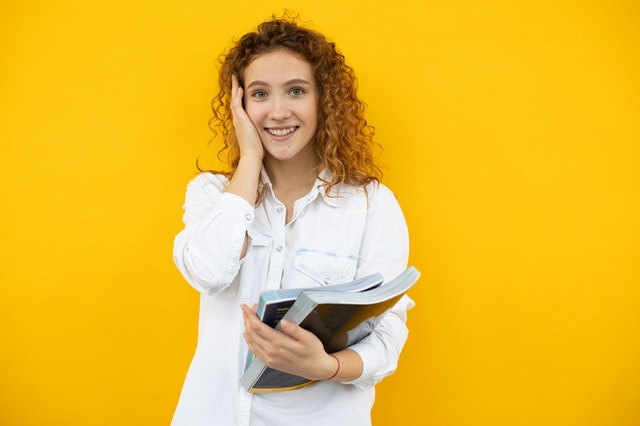 Step 1: Choose Your Subject
More than 30,000 undergraduate courses are offered in the UK as well as professional degree programs like BBA, MBA, Accounting, Marketing, HRM, Engineering, MSC, Law, IT, Public Health, Pharmacy, Social Science, Professional Accounting, Music, Life Science, Aeronautical, Designing, and many more subjects are available according to the demand.

Do enough research so you're sure both the course and university are right for you? Before choosing a specific course, be sure in which subject you want to do study and what is your future goal. When you are choosing a subject based on your background also notice the duration of courses, total credit, and career of that subject. If you want to change your background, you just need a logical reason to change it.
Step 2: Complete Language Proficiency Test
To study in the UK, you will need to take the IELTS test or its equivalent to prove you have sufficient English language skills to complete your course. Required IELTS score varies based on your course like 5.0 might be enough for a foundation course, for undergraduate, it's 6.0, and master's degree you are expected to get 6.5. But right now universities of the UK are taking Internal Exam Test in the case of IELTS. So it is a great opportunity to study in the UK for those students who don't have an IELTS score.
Step 3: Match Your Requirement & Apply to Your Dream University
There are over 150 higher education institutions to choose from in the UK, University of Oxford is one of the oldest and prestigious universities situated in the UK. According to "QS World Ranking 2019" four out of the top 10 universities in the world are from the UK including Dundee and Cambridge. To maintain their education standards, UK regularly assesses all universities and colleges by The Quality Assurance Agency (QAA). Minimum HSC or A level needs for Bachelor level and bachelor degree needs for Master's level programs. Academic result needs a minimum mark. Match your academic scores with the university requirement score.
Make a shortlist of universities for which you are going to apply. Does not need to apply randomly, at first compare your options and identify your preferred institution, their rank, accommodation, Percentage of international students, a student can choose 5 universities for application. Most of the University of UK doesn't take any application fee. So the student can apply to university without any cost. As a candidate, you should have a good idea about courses, total credits, duration of courses, universities location, cost of the program & their accommodation. The best place to find out more information on particular institutions is their website.
Step 4: Process Your Documents
The key to a successful visa application is based on the right documents. You can only apply for your visa a maximum of three months before the start of your course. After processing all the documents British Embassy will call you for the interview. An application must be accompanied by the Acceptance letter, Passport, and accurate documentary proof & the processing fee is non-refundable in all cases. If any of the documents are missing, your application may be refused or rejected. Here is a list of documents which is required to apply for the UK student visa
Step 5: Apply for your Study visa permit
At first, you need an offer letter from a registered Tier 4 sponsor university. If you accept the offer letter of that university you have to pay at least a fee. Then university will provide you a 'Confirmation of Acceptance' or (CAS) letter. You have to pay the study visa cost. Then you can apply for a visa before you start your course. Usually, you'll get a decision on your visa within 15 working days. Under the new system, students will require a total of 70 points to be granted a visa. When you are preparing yourself for the embassy also prepare:
Proof of financial support

You have to show who is going to sponsor you. He/she have enough money to pay for your course and to support yourself during your time in the UK. At least you have to show 20-30 Lakhs BDT funds to apply for the UK visa.

Tuberculosis test results

As a student, you also need to provide proof that you are free from tuberculosis before entering the UK.
Step 6: Pre Departure/ Arrival Services
Many students have a question about how to immigrate to the UK from Bangladesh? We are very much conscious of our students. we not only help to gets student visas but also their airport pickups, accommodation arrangements, handling queries at the port of entry, migration, travel, and in their settlement abroad. After getting the visa, we'll guide you about the immigration checks, customs control, and how to reach your campus from the airport conveniently.
Pre-Departure Arrangements which we provide:
Provide complete information about the culture of the UK
University documents including CAS
Book Air Tickets
Check that your current passport will be valid for at least six months behind your travel date
Buy Travel & Health Insurance
Accommodation arrangement
Airport Pick-up
Check baggage and customs limitations
From now and after, the students can apply for Tier-4 and easily can get the visa. So, it is a great opportunity for Bangladeshi students to start their abroad studies now and fulfill their dream in the UK.
We know as a candidate you have so many questions like How to go to the UK from Bangladesh, Can education system of UK, who can sponsor you for a student visa, How IELTS helps in studying abroad, and so on. Add Worldwide education & migration services – WEMS Readout out our website, you will find all the answers and proper guidelines for your question.
Still now if you have any confusion about the process of study in the UK, you can contact us.