Cost of Study in Canada from Bangladesh is much affordable compare to other countries like UK, USA or Australia. According to the Canadian Bureau for International Education, there are over 642,000 foreign students in Canada and nearly 54,000 international students who already staying after completing their graduation from a university or college in Canada. On a research 93% of international students of Canada have said that they enjoyed their time while studying in Canada. Because of international students Canada's real GDP grew at 1.6% in 2019 and expected to grow by 4.2% in 2021.
Students can study in Canada from Bangladesh with scholarship. They also have the opportunity to credit transfer from Bangladesh to Canada that's why the number of students who study in Canada from Bangladesh is increasing day by day & the way of getting student visas from Bangladesh become more effortlessly.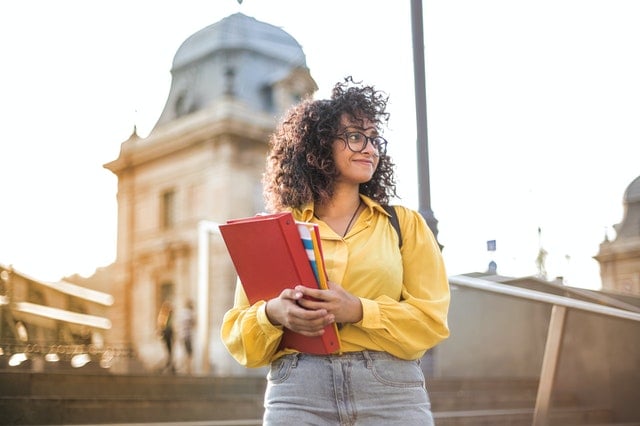 University Application Fee
Admission fees require when a student's apply for a university, but there are a few universities that don't take any admission fee from international students. Average application fees are CAD $90 to $150. Students have to bear in mind that this fee is nonrefundable whether he/she get or not get any acceptance letter from that university.
University Tuition Fee
In Canada Tuition fees vary based on university, program, province, location. In research of 2019-20 show that the average tuition fees for international students in Canada are CAD $18,000 per year for undergraduates programs and $20000 CAD for postgraduate programs per year, for MBA programs is about average $27,397-35000 annually. Mostly medicine and engineering is more expensive than humanities, education and arts.
Here I am providing you some Canadian university tuition fees per year (Canadian dollars) for full-time international students program in 2019 – 2020.
University
Undergraduate Foreign Student
Graduate/ Certificate Program
Foreign Student
Province
University Of Toronto
$25,890 – $55,110
$6,210 – $37,700
Ontario
McGill University
$17,421 – $20,229
$15,637 – $18,110
Québec
Mount Saint Vincent University
$15,864 – $15,864
$10,722 – $10,722
Nova Scotia
Queen's University
$39,098 – $46,191
$12,927 – $12,927
Ontario
Lambton College
$14,000 – $16,000
$14,000-$16,000
Ontario
The University Of British Columbia
$29,713 – $38,052
$8,777 – $8,777
British Columbia
The University Of Winnipeg
$14,220 – $19,220
$14,000 – $14,000
Manitoba
University Of Calgary
$18,338 – $25,338
$12,696 – $16,226
Alberta
University Of Manitoba
$16,982 – $20,375
$11,325 – $11,325
Manitoba
Crandall University
$13,762 -$18,493
$13,762 – $18,493
New Brunswick
Nipissing University
$18000-$19000
$18000-$19000
Ontario
Toronto School Of Management
$12,000 – $18,000
–
Ontario
Average Cost of Living
Most of the University of Canada provides both on campus and off campus accommodation, if you want their accommodation then you must have to apply for it. Some students rent an apartment and share with each other as they can reduce the cost. Average Cost of your living might be CAD $6000- $10000 per year but if you share your apartment cost can be around $4800 –$8700 per year. Depending on your city, type of accommodation, services cost can be ups and down.
You may also need to pay other utilities such as electricity, home phone, Internet and cable television, food cost as well as personal expenses.
Cost of student visa and permit
Before study in Canada students need a student permit which application costs 150 CAD and a biometric fee of 85 CAD. A student must apply for it before they travel to Canada. Then you can process your documents; necessary documents are:
Acceptance letter from the university
Valid passport or travel document
Documents that show you can financially support yourself in Canada
In here we are providing you an estimated cost of one year as a foreign student:
| Expenses in a year | CAD/Year |
| --- | --- |
| On-Campus Accommodation | $3,000 – $7,500 |
| Private Shared Accommodation | 8,400 (excluding bills) |
| Health Insurance | $600 – $800 |
| Food cost | $3600 |
| Transportation cost | $2800 |
| Basic Utilities per month | $1900 |
Check our Latest Success Story.
You can also check this awesome post with some more information